Our team of certified sustainability professionals have extensive experience working with organizations at any phase of sustainability from stakeholder engagement and materiality assessments through implementation and reporting.
Sustainability is being heralded as innovation's new frontier. From cost savings, innovative new products or services, enhanced employee engagement, to strengthened brand and reputation, viewing your organization through a sustainability lens uncovers possibilities that have previously gone unnoticed.
Do you have any idea of the true scope of sustainable possibilities available to your organization? Do you need help transforming these possibilities into reality?
The goal in sustainability is to understand and embrace social, economic and environmental responsibility in every facet of an organization. AET sustainability professionals help clients understand how these three pillars of sustainability can be applied to their organization. As a certified B-Corp company, AET has first-hand experience with implementing sustainable business practices in our own operations and we love to share our experiences to help other organizations in their sustainability journey.
AET has expertise in various sustainability areas, such as greenhouse gas assessments, waste reduction, energy and water assessments, green building design, corporate social responsibility and stakeholder engagement.  With AET's help, clients will evolve their organizations to those which embody the essence of sustainability.
Contact your Service Manager today!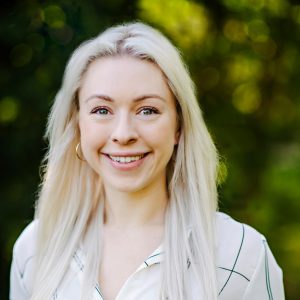 Project Manager, GHG Sustainability
519-576-9723